Specialty Equipment
Whether you're looking for a sponge feeding system for a flow wrapper or weighing system for tablets, C & K Machine Company can most likely handle your special project.

C & K Machine owns the exclusive rights to the Vertomax semi-automatic Cartoner and the Automax®, fully automated cartoner.

The Vertomax® is a verticle hand load cartoner that is capable of speeds of 120 cartons per minute.

The Automax® comes in two versions. A fully automatic horizontal cartoner and a hand loaded semi-automatic cartoner. Both styles of Automax® machines are capable of speeds up to 72 cartons per minutes.

The Automax® and the Vertomax® are capable of handling most styles of tuck-end and glue-end cartons.

C & K offers both can new and re-manufactured Vertomax® and Automax® cartoners along with a repair parts and service department.

Parts and repair service is also available for machines that were manufactured under the Redington trade name. C & K also has a wide selection of parts for these two types of machines.


Contact C & K for all your specialty project or cartoning machine needs!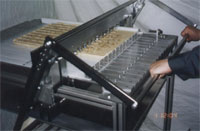 Semi-Automatic Fudge Slicer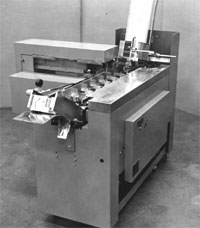 Model 19A2 Automax Cartoner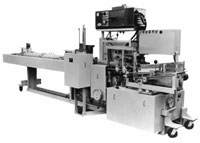 Model 9V Vertomax Cartoner